Runs from the end of school to the beginning of the next school year.
Every time a child reads a book during the summer they can enter to win a t-shirt with the summer reading theme on it. Drawings are held weekly. Pick up or print a Time Log reading record. Cross off one symbol for every 15 minutes you read, when all the symbols are crossed off you will have read for 10 hours. Bring in the reading record to get your prize.
After you get one prize, get another record and keep reading to win another prize. Every time you come into the library, get a stamp on your reading booklet. Five stamps and you get a prize from the treasure chest.
We have painted and hid rocks around the area. You may find a painted rock in West Winfield, Unadilla Forks, Cedarville, West Exeter, and Miller Mills. Our rocks have a label on the back explaining they are a part of the West Winfield Library's Summer Reading Program. If a child finds a rock and brings it to the library they may pick a prize.
Wednesdays @ 6:30 pm are the time for special programs. Take home a Summer Reading Bookmark or check our calendar for activities or for more up to date information visit our Facebook Page. Summer Matters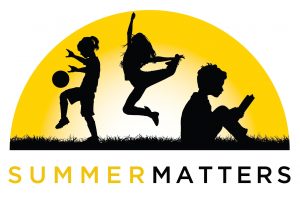 Come and join us for Summer Reading fun and remember Summer Matters.